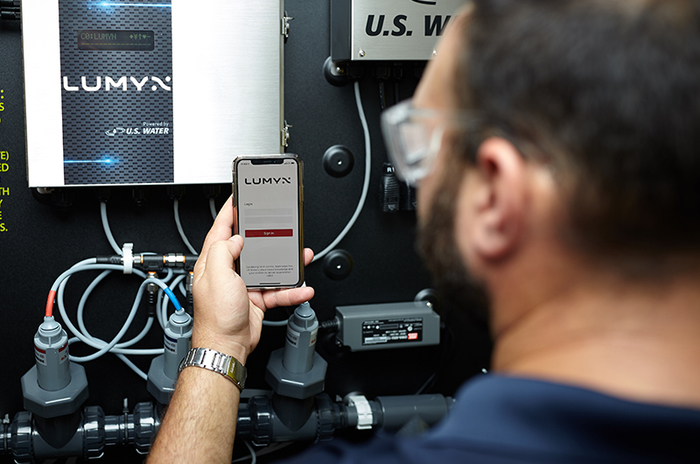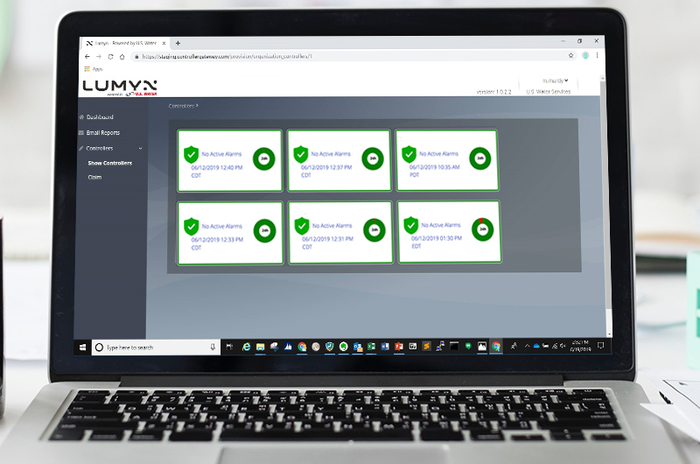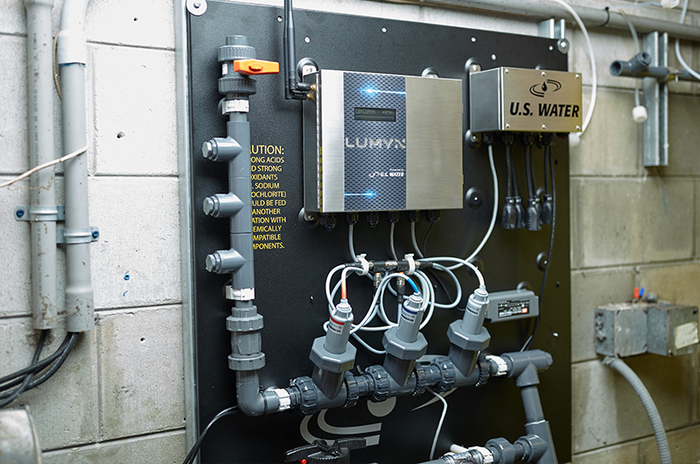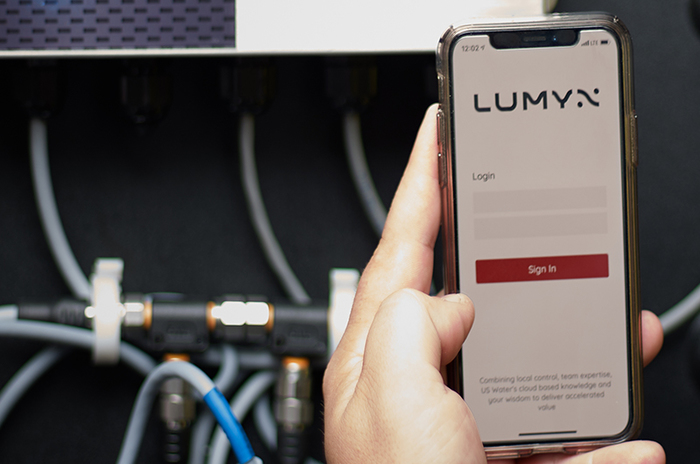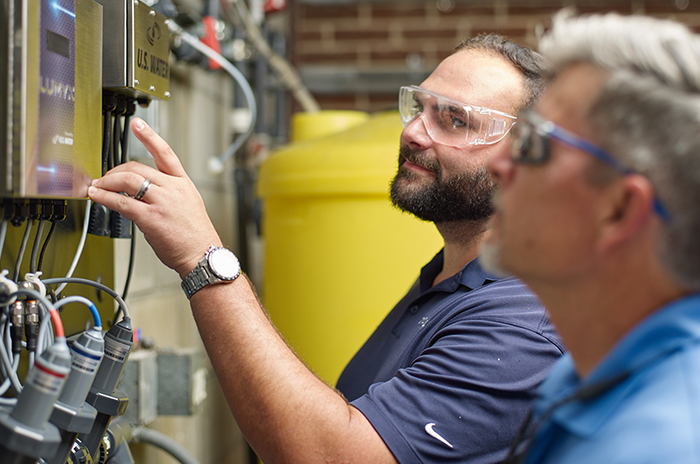 Digital Solutions for Better Business Outcomes
Kurita America has an unwavering dedication to leveraging chemistries, equipment systems, engineering and services into holistic solutions that meet our customers' system performance and business goals at the lowest total cost of operation. Lumyn is the digital platform that enables intuitive and proactive system management that puts actionable information in the hands of the people that need it, when they need it, and in a form they choose to receive it. Lumyn users can visualize program performance, anticipate and address issues before they jeopardize operations. Communication and collaboration between engaged people reveals deep insights into the opportunities to be better tomorrow than today.
Key Platform Components
Lumyn edge equipment for measurement and control in field
Lumyn communication services
Lumyn cloud based software for end-user interaction with equipment and visualization of data analytics
Lumyn's comprehensive digital platform brings intelligence to your water treatment applications to be better tomorrow than today. Each component is designed to provide a robust foundation of data to ultimately provide a wealth of analytics allowing Lumyn to make data driven decisions for control and enlightened recommendations for operational improvements. Lumyn is a seamless platform of control and sensing equipment, connectivity, and software creating a cohesive ecosystem of water treatment applications.
While traditional sensing inputs such as analog are supported with Lumyn equipment, the native Lumyn sensor suite offers expanding data collecting abilities. Lumyn sensors utilize proven sensing technologies with digitally enhanced capabilities to build a myriad of data types. Combining this expanded data set with a control system that conditionally logs and monitors complete scenarios occurring in the control ecosystem provides a foundation for intelligent water management technology.
Lumyn equipment comes packed with ample inputs and outputs to fit any water treatment application that does not warrant a full PLC control system build out. Aligning with the latest trends and developments in industrial technology, Lumyn's accessibility and interface is managed at the "edge", allowing the device to focus on its true function, control of water treatment applications. Communications are treated as a secondary function, securely being initiated by the device rather than allowing inbound connections. All of this provides for flexible communications and eliminates complex network configurations to allow for simple installation and startup.
A true partnership between customers and Kurita America representatives is achievable through 24/7 access and visibility to Lumyn systems, enabling productive and effective on-site service visits from Kurita America. Lumyn's unique use of technology to interface with edge equipment increases security and enables a full audit log of all control changes by user for the history of operation.

The true value of Lumyn is realized when communications to the Lumyn cloud are enabled. Data received from the edge equipment is processed for analysis of both acute and longer term developing conditions. Users are notified through app or email notifications of situations requiring attention. Conditions are also intuitively reviewed with exception reporting and graphical dashboards within the Lumyn app or website. Features such as seasonal operation or downtime management eliminate nuisance notifications and allow you to prioritize your time and effort on the applications that require it.
From Lumyn sensing to Lumyn edge equipment assemblies, the entire platform has been designed to be simple to understand, quick to deliver, easy to install, and intuitive to use. Equipment packages and assemblies are tailored to specific water treatment applications and offer an affordable yet innovative experience. With a robust supply chain of Lumyn equipment and sensors, lead times are short for standard equipment assemblies, packages, and parts. Equipment assemblies and packages are designed to fit any application eliminating the need for complex custom engineered systems that take time to design and build.
Command and Command+ Controller
Lumyn Command controller features a "bring your own interface" with an easy to manipulate and intuitive app that can be accessed from the user's preferred mobile device or web browser. Command+ offers an onboard HMI display, granting users the ability to interface with the controller while local to it. The Command and Command+ equipment comes with communications hardware ready to be activated without the use of any additional equipment. Lumyn Command/Command+ systems are available as stand-alone components, equipment packages, or full equipment assemblies. Ample inputs and outputs are available for measurement and control in a low voltage enclosure. The Lumyn sensor suite utilizes digital technology to provide expanded data sets and does not borrow from the Command/Command+ traditional I/O. Powered control outputs are available in a 110VAC Powered Relay Module.

Lumyn Gateway
The Lumyn Gateway offers the ability to leverage the value of the Lumyn cloud and software services without Lumyn control equipment. Lumyn Gateway provides a continuous and seamless flow of critical key performance indicators, allowing users to visualize live system performance to identify, anticipate and address operational issues before they become failures. The Lumyn Gateway is for use on certain 3rd party water treatment control systems and certain PLC based systems. Certain features of Lumyn may be limited with the use of the Lumyn Gateway due to limitations of the equipment being monitored to communicate expanded data types.

Lumyn Link
The Lumyn Link offers a simple, packaged solution to monitoring chemical tank level in remote or distributed applications providing for efficient operations and water treatment program validation.