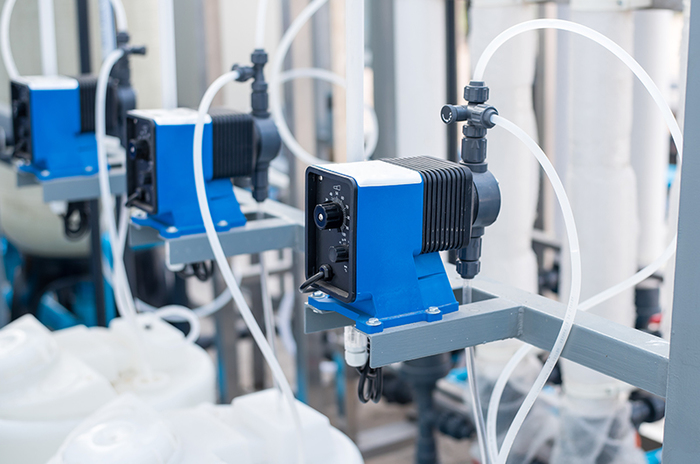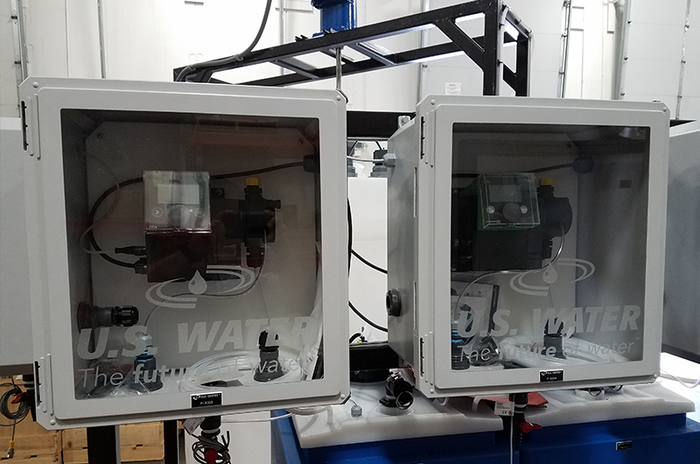 Convenience and Ease in One, Customized Package
Kurita America's chemical feed systems can be mounted in almost any location, offering reliable and consistent dosing of chemicals into demanding process applications. Built on years of experience and robust designs, these skid mounted feed systems are designed for industrial users. Available in hundreds of configurations, our feed systems are tailored to your specific application or stringent specifications.

Chemical Feed Skid Capabilities
Our chemical feed systems are designed with the most reliable and durable components on the market and fully customized into a single skid mounted unit.

Painted carbon steel
Stainless steel
Non-metallic
PVC
CPVC
Stainless steel (tubing or welded piping)
Alloy 20
PVDF
Wide range of manufacturers offered
Up to 3,600 psi feed pressures
Up to 2,200 gallon/hour feed rate
Solenoid, peristaltic or hydraulically driven pumps available
Additional equipment such as corrosion coupon racks, water meters, or tanks, can be integrated into our chemical feed systems. This equipment can be mounted onto a PVC back plate and includes a strainer, pressure gauge, flow switch and check valve.
Quality instruments and controls are the lifeblood of any water treatment system, and essential for an efficient treatment program. Kurita America offers a variety of control systems ranging from pre-packaged, application specific systems to custom PLC based systems. Integrating chemical feed control systems with Kurita America's suite of online analytics opens up unmatched capabilities. Systems that may have once been isolated can now include interdependencies on outside parameters. With Kurita America's dashboards and real time notification of key performance indicator excursions, our Kurita America technical representative can stay engaged with plant operations; ensuring the maximum value from the water treatment program.
Strainers
Backpressure valves
Pressure relief valves
Calibration columns
Pulsation dampeners
Injection quill/corporation stops
Automated chemical dilution
Chemical storage and containment
UL/CSA/API certifications
Explore Key Products and Technologies