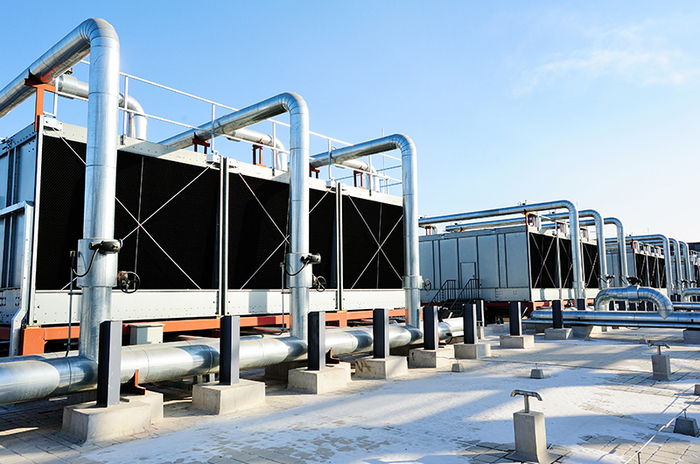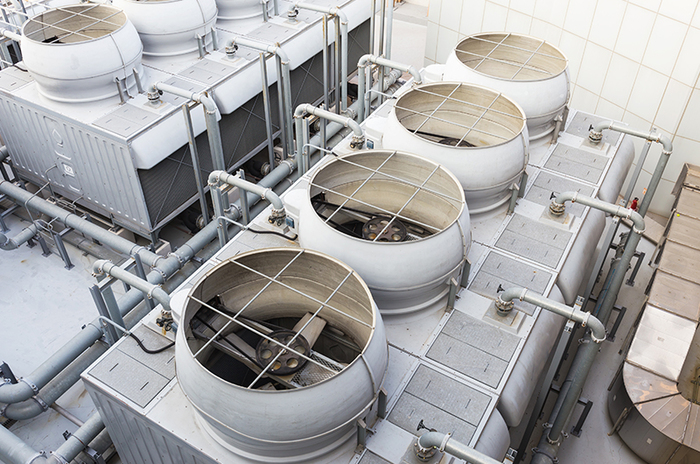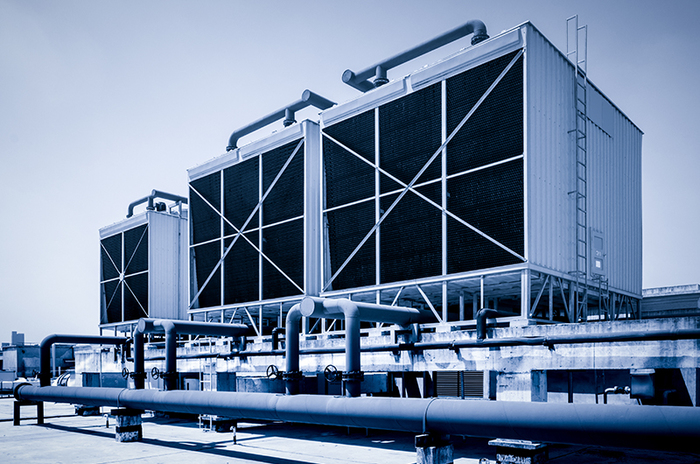 Maximizing heat transfer efficiency, preserving critical assets, minimizing water consumption, environmental compliance and stewardship, and mitigating the risks of pathogens to human health, all while minimizing the total cost of operations, are common business outcomes that owners and operators of cooling systems seek.
Kurita America provides world class integrated cooling water solutions for industrial, commercial and institutional customers. Cooling water systems include open evaporative cooling towers serving industrial process cooling, evaporative condensers, HVAC systems, as well as closed loop and once-through. We work with you at every step including pretreatment options, treatment approaches, safe handling and storage of the treatment chemicals, advanced Internet of Things (IoT) monitoring and control technologies, and service plans.
Cooling water chemistries are designed to inhibit corrosion, minimize scale/deposit formation, and control undesirable microbiological growth. The Kurita America portfolio of chemical technologies include:
Biocides
Dispersants
Deposit/Scale/Corrosion control
"White Rust" control
On-line deposit removal
Defoamers
Alkaline treatment programs
Biofilm control
Pre-operational cleaning and passivation
System lay-up (wet and dry)
Cetamine® Technology for corrosion protection
Kurita's unwavering investment in research and development continues to deliver new chemical technologies for the prevention and management of corrosion, scale, and water safety relating to the proliferation of pathogenic bacteria such as
Legionella
pneumophila. Regulatory or environmental requirements are increasingly at the heart of these ongoing innovations.
Kurita America's integrated cooling water solutions has extraordinary capabilities with respect to equipment systems, and software that complement the world-class chemistries to produce a fully integrated cooling offering. These include:
Chemical storage and injection systems, both standardized and highly customized
Solid chemical delivery systems
Highly advanced Internet of Things (IoT) monitoring and control platform
Cloud-based analytics, information management, and communications
Packaged Cooling Tower Blowdown Recovery (CTBR) systems
Innovative side stream filtration
Explore Key Products and Technologies