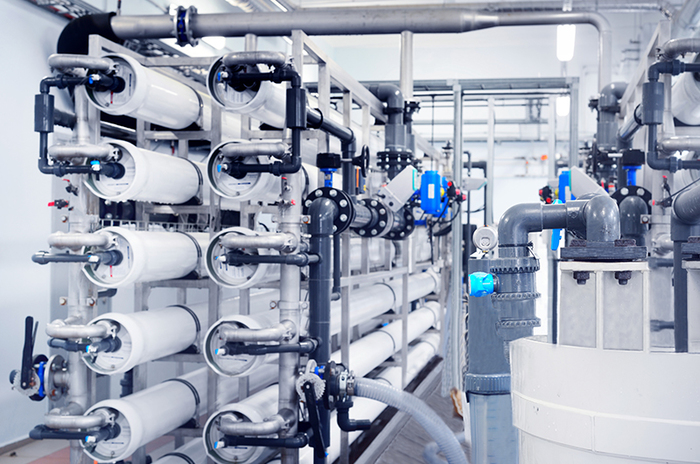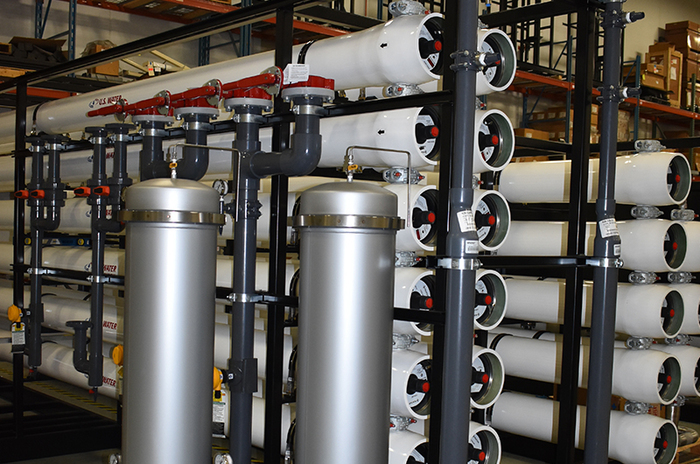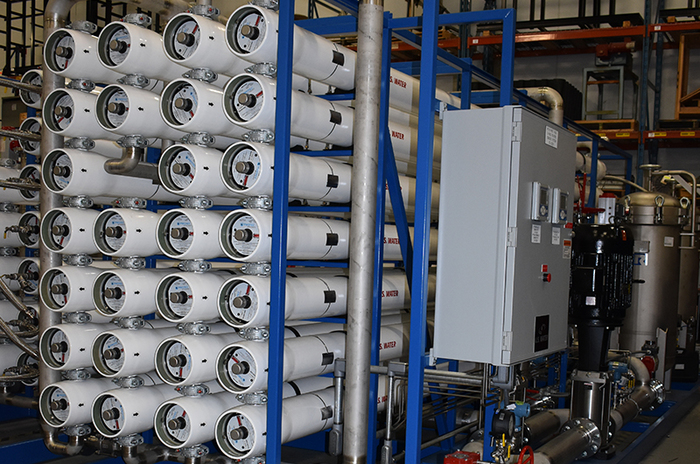 Reverse Osmosis (RO) removes dissolved solids that lead to corrosion and scaling deposits in industrial water systems. It can also be used for desalination and removal of nitrates, chloride, and other inorganic compounds as well as softening applications in drinking water systems. Our reverse osmosis systems are carefully designed and constructed in-house to meet the quality and performance standards our customers have grown to expect.
Kurita America's industrial FLUX RO technology is available in three customizable platforms based upon water demand. The heavy duty frames ensure durability and stainless steel high pressure piping provides corrosion resistance to reduce maintenance costs and maximize system efficiency. The FLUX RO series was designed with a 97-99% rejection rate to maximize the performance for boiler and SDI systems when used as a pretreatment option.

FLUX VR
Capable of producing 1-10 gpm, the VR series is ideal for light industrial applications. The VR series' standard membranes, microprocessor control program and stainless steel piping allow for effortless flow rate control to maximize system efficiency.

FLUX LR
Designed for industrial applications, the LR series is capable of handling 10-30 gpm. An integrated control package features a permeate divert control signal, concentrate control flush signal, and remote start/stop control. The LR systems are also available in a two-pass configuration.

FLUX HR
The HR series is intended for large industrial boilers and power plant applications requiring 50-450 gpm capacity. The PLC based control provides consistent operation, flexible control and rapid access to data. The HR systems are also available in a two-pass configuration.
Kurita America's Nanofiltration systems are used for the removal of nitrates, DBP precursors, dissolved organics and softening applications.

Explore Key Products and Technologies