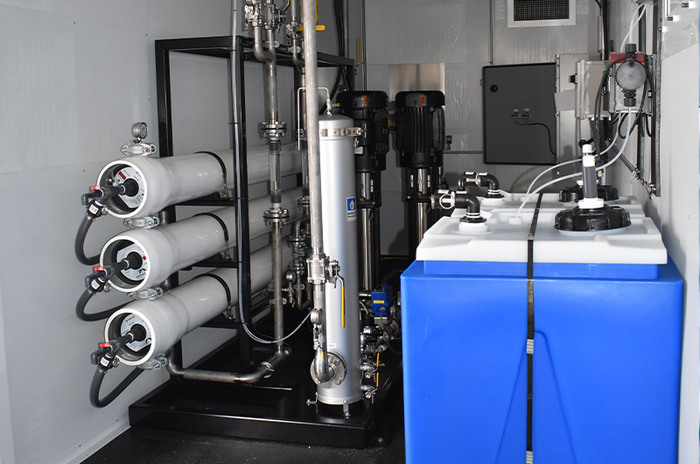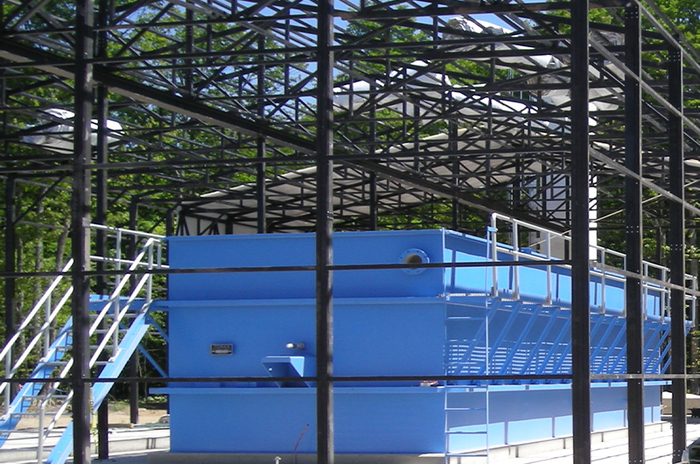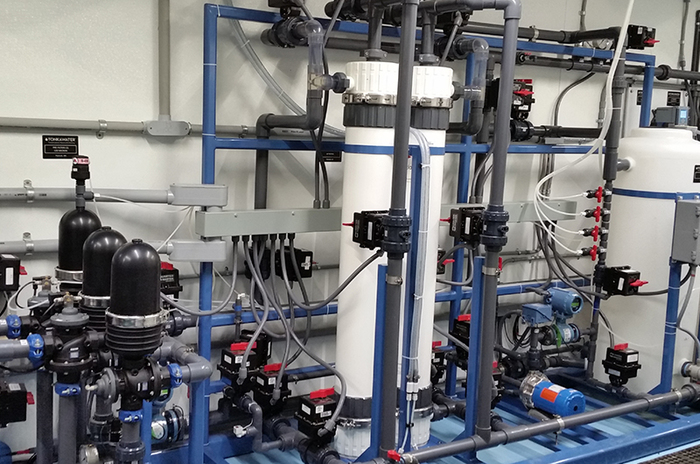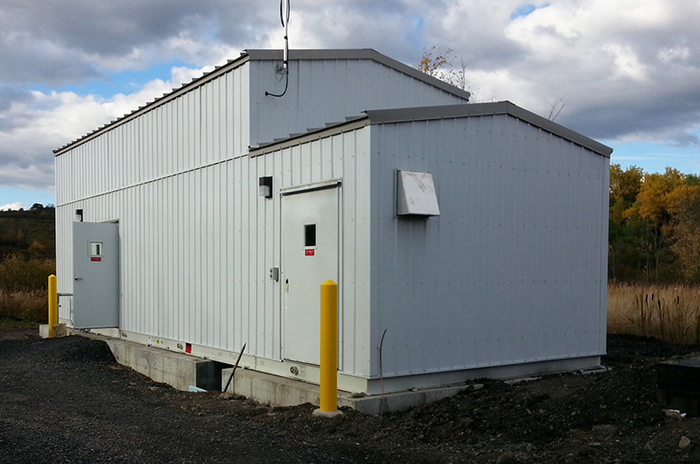 Whether it's a time sensitive project, a challenging delivery, or simply a desire to have easy equipment installation, let Kurita America handle the responsibility of designing and packaging a complete water treatment packaged solution. We consider our customer's environmental and seismic design requirements, then assemble the complete system in-house, eliminating the potential for scope-gap errors. For simplified system control, our packaged equipment solutions can feature an integrated control system for 24 hour remote monitoring and accessibility via cloud-based Industrial Internet of Things (IoT) capabilities.
Packaged Equipment Solutions
Kurita America's DTS complete water treatment plant is ideal for low to medium flow rate projects. Fully customizable from overall layout to external finishes, this complete system can be designed with a variety of process treatment equipment, chemical feed systems, piping and valves. The building and HVAC system can also be designed to accommodate any climate and local seismic and building codes. The factory-built system is then delivered directly to the project site, connection-ready.
Our UTS system utilizes a three stage process of flocculation, settling and filtration for any high solids removal application including water reuse and wastewater recycling. This complete physical and chemical treatment process also includes our Simul-Wash™ backwash system, a green technology. Its compact design requires a minimal amount of floor space and can be constructed out of steel, aluminum or concrete.
Kurita America's Water-in-a-Box is an ideal solution for customers seeking quick, reliable, hassle-free installation of water treatment equipment for a variety of applications including filtration, water softening, reverse osmosis, deionization and more. These customizable water treatment systems are completely containerized and shop fabricated with all major components and equipment, then delivered, positioned and installed outdoors on a concrete foundation. Simply connect water, power and drain lines and start treating water.
Kurita America's Dualator series of products are a cost-effective solution for many groundwater systems. These gravity filters incorporate aeration, detention and filtration in a single structure, considerably decreasing the footprint of a plant. They also have the capability of meeting a large range of flow rates, from 80 gpm to 2 MGD in one process train. Kurita America will customize and provide the controls required for these applications, as well as any other control features required. Dualator systems are designed to meet USEPA, Ten States Standards, and Canadian requirements for iron, manganese, and arsenic removal applications.
The Dualator III can be used for iron, manganese, arsenic and radium removal. Rectangular with a multi-cell filter, a detention tank is also featured. This design is commonly used in applications where the effluent from the filter is collected in the underdrain and routed to a clearwell.
The Dualator VI has a taller profile, cylindrical filter and capability of treating iron, manganese, arsenic and radium. This design includes aeration, detention chamber and a four-cell filter, and can incorporate an air stripping element, which expands its applications.
Explore Key Products and Technologies