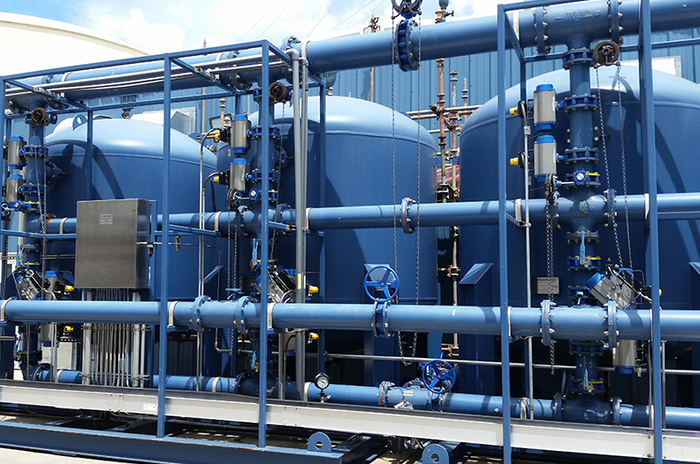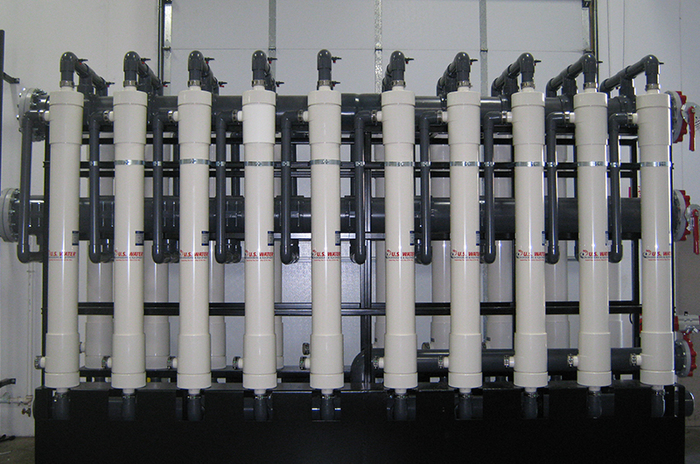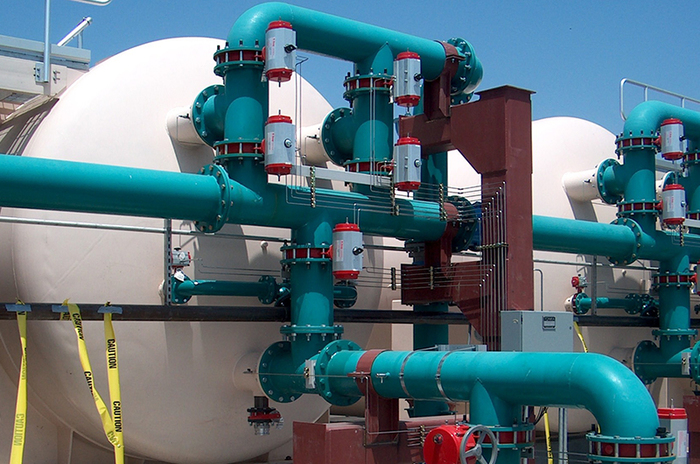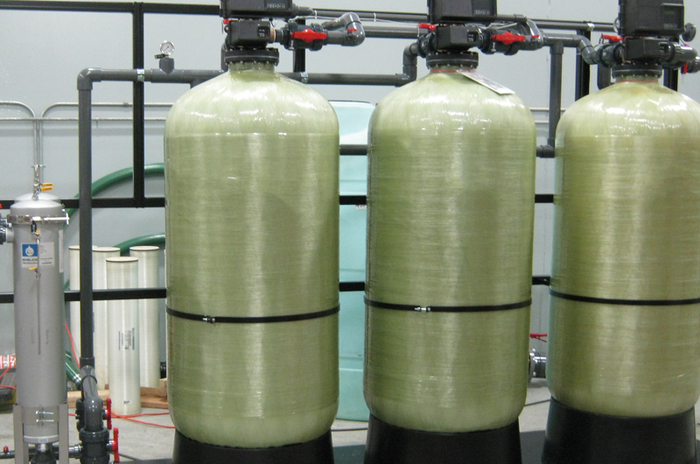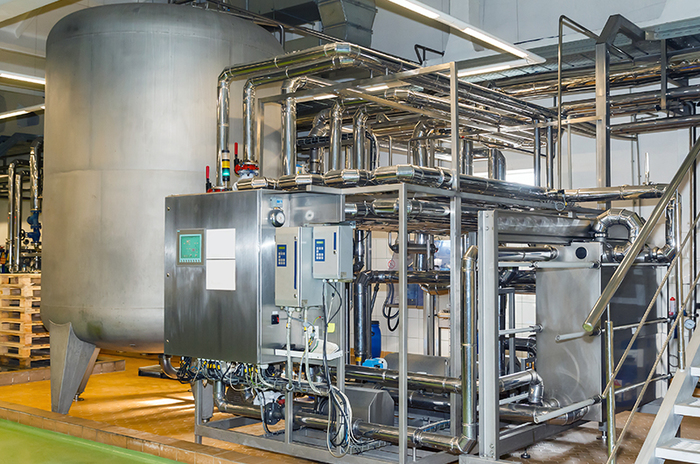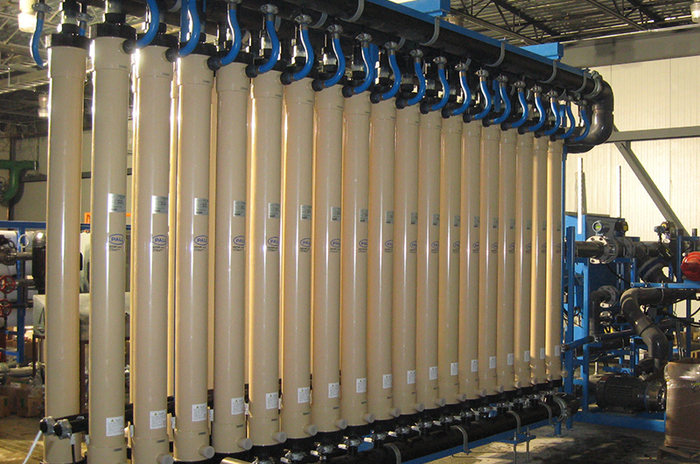 Raw water carries various types of suspended solids and sediment that can negatively impact downstream equipment. Build-up of sediment can cause downstream fouling of water treatment equipment, cooling systems, boilers, process or other equipment, resulting in downtime for cleaning, low flow rates or even equipment replacement. Kurita America's industrial filtration solutions remove suspended solids and sediment from poor incoming water to prevent fouling and increase system life.
Able to be used for oxidation, ammonia removal, VOC or other contaminant removal, Kurita America's high efficiency aeration and stripping equipment is designed to perform under a variety of demanding facility specifications.
Solid centrifugal separators offer maximum protection from unwanted solids. With no screens or filters to replace, no backwashing required and low to steady pressure loss, they ensure trouble free operation of fluid handling systems.
Centralator™
The Centralator is a four-cell cluster gravity filter, usually constructed from concrete or fabricated from stainless steel. The four cells are clustered around a central inlet and waste control system. Larger-flow water plants benefit from the versatility of the Centralator, which has a capacity range from 695 - 20,833 gpm and beyond with multiple units, meeting the needs of any size flow rate. This cost-effective process does not require backwash pumps or pipe galleries. The Centralator can be utilized for various filtration applications and with the ability to enhance filter bed cleaning.

Dualator™
Our Dualator gravity filters incorporate aeration, detention and filtration in a single structure, significantly reducing the equipment footprint. Capable of achieving flow rates from 80 gpm to 2 MGD in one process train, this versatile solution can utilize a variety of filter media and is ideal for Hydrous Manganese Oxide (HMO) radium removal and as a pre-treatment for membrane applications.

Filtralator™
Filtralator gravity systems are designed based on specific facility needs, incorporating geometry, depth, effluent requirements and specialized media. The customizable internal features, paired with a variety of underdrain systems, provide a conservative and easy to operate solution.
Great for both small and large flow systems, the Vortisand filtration system can reduce total suspended solids in circulating water loops by more than 90%. This prevents the need for costly system shutdowns to drain, clean, flush and refill the system when solids are present. The Vortisand's full automated system ensures the system operates at maximum efficiency with minimal chemical use.
The Light Filter is a unique and proven filtration system designed to keep cooling towers operating at peak efficiency. Cooling tower systems regularly accumulate dirt, microbiological organisms and debris that can impact heat transfer, increase chemical demands and lead to frequent cleaning and under-deposit corrosion. Cooling tower filtration systems reduce these suspended solids leading to a cleaner system that is easier to treat and maintain. The Light Filter is a perfect fit for water conscious customers looking to reduce their tower maintenance costs and improve system reliability. A unique feature of the Light Filter is its floating filter media that uses less than 5% of the backwash water of a traditional sand filter system.
OptaCell pressure filters are incredibly versatile and suitable for a wide variety of applications including contaminant removal, membrane pretreatment and turbidity reduction. Used in moderate to high flow pressure filter applications, OptaCell horizontal pressure filters can be constructed from 8 to 12 feet in diameter, end or side piped, and in a single or multiple cell configuration. OptaCell Plus isolated cell configuration enhances plant efficiency with the capability to remove a treatment cell from service while other cells remain operational.
Point-of-Use Filters are often overlooked in many facilities water management plans when they should be considered as part of a contingency response plan. They are the one method that can be immediately installed, providing a last line of defense against many waterborne pathogens to prevent patients from exposure to Legionella, Pseudomonas and other life threatening bacteria.
Ideal for filtering poor quality raw water, these easy to operate, automatic filters feature a self-cleaning mechanism. Designed for a variety of applications including cooling water, wastewater, pre-filtration and irrigation, self-cleaning strainers support flow rates up to 1700 GPM with filtration screens available to 10 micron. During the short self-cleaning cycle, there is no interruption of downstream flow.
Simul-Wash is a sustained air and water backwashing processing that uses a "collapse-pulsing" technique. Compatible with variety of manufactured underdrain systems, Simul-Wash works in horizontal and vertical pressure filters, gravity filters (concrete and steel), and in low profile retrofit applications. The proprietary design allows an unlimited duration of the combined air/water backwash cycle without media loss, and can reduce backwash waste by up to 50 percent!! The unique water conservation features of Simul-Wash allow for a significantly downsized backwash chamber, reducing wash water consumption and operating expenses.
Kurita America's Ultrafiltration and Microfiltration systems feature highly permeable, hollow fiber modules designed for suspended solids and turbidity reduction at small and large flow rates. With available pore sizes down to 0.03 microns, material is trapped and concentrated on the membrane surface. Depending on the water source, recovery rates can be as high at 97% making UF/MF a preferred technology when reducing wastewater volume.
U-Flex™: Fully automated with internet based controls, Kurita America's U-Flex system is one of our most advanced technologies. The U-Flex system has the ability to treat difficult source water to meet existing and future water quality regulations, including issues with turbidity and barriers composed of pathogens and solids.
Completely customizable, VertaCell pressure filter systems are available in single or multiple filter configurations using virtually any media. Available from 2 to 12 feet in diameter, VertaCell systems can be erected in-place, or completely shop fabricated.
Gradient™ Media Filtration: Kurita America's Gradient line of media filtration systems ensure water quality is met by utilizing a variety of media filters to remove suspended solids and sediments, iron and manganese. Designed with an epoxy coated frame, Gradient filters can be pre-piped and pre-wired for easy installation.
Gradient LD Greensand Plus Filters: The manganese dioxide coated surface of the Greensand Plus media promotes the oxidation reaction of iron, manganese and hydrogen sulfide. Effective at high temperatures and differential pressures, Gradient LD Greensand Filters provide longer run times while reducing the number of backwashes.
Gradient LD Activated Carbon Filters: Gradient LD Activated Carbon Filters high microporosity and coconut shell internal surface effectively reduces tastes, odors, chlorine, ozone and low molecular weight organic contaminants to increase water quality and reduce run times and media replacement costs. The filter's intermittent backwash is used to remove any accumulated suspended solids from the filtering bed and re-grade.
Gradient LD & HD Multi-Media Filters: Effective at higher temperatures and differential pressures than standard manganese greensand media filters, Kurita America's LD & HD Multi-Media Filters are designed with five different layers of media to provide longer run times between regeneration and efficient particle removal.